MOMSTROLOGY debuts april 15! 
ORDER NOW and get 2
free gifts:
Gift 1: The AstroTwins' 2014 Planetary Planner
Get the scoop for the rest of 2014 for each zodiac sign in life, love, career, health and more in this thorough ebook (PDF).
Gift 2: The AstroTwins' Compatibility Guide
Learn how to get along with anyone…even that person! This ebook (PDF) reveals the secret of distance between two signs and how you'll mesh.


1. Click one of the bookseller links to buy the book.
2. Copy your receipt # and head back to this page.
3. Submit the form below to get your free gifts.

Enter your info and receipt number in the fields below to unlock your free bonus gifts!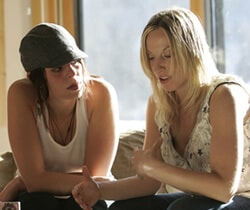 Win a one-hour chart reading with The AstroTwins. Enter our MOMSTROLOGY sweepstakes to win a one-on-one astrology session to understand your birth chart. Click here to enter the giveaway.

The AstroTwins talk Momstrology

They say kids don't come with a set of instructions. We beg to differ!
From choosing a preschool, to picking hobbies and activities, to understanding what it means when your toddler gets clingy, or your big kid wants to quit soccer, or your tween talks back, Momstrology is a unique guide through all of the phases of your child's life. Offering charts for every astrological sign to decipher your child's good days and bad days, likes and dislikes, and how your child deals with authority, limits, separation, and siblings, the AstroTwins offer real-world advice, from a cosmic perspective, that is always supportive and never overwhelming.
With a section devoted to understanding your strengths and challenges as a mom based on your sign, and another section that matches you with your children to see how you all mesh together, Momstrology is a parenting guide like no other.