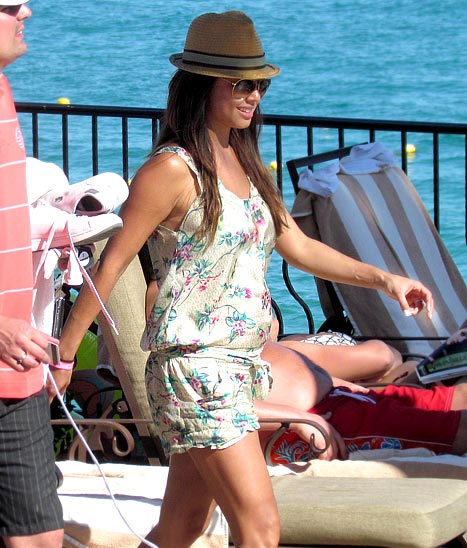 Mar 7, 2012
Ophira Edut
1876 Views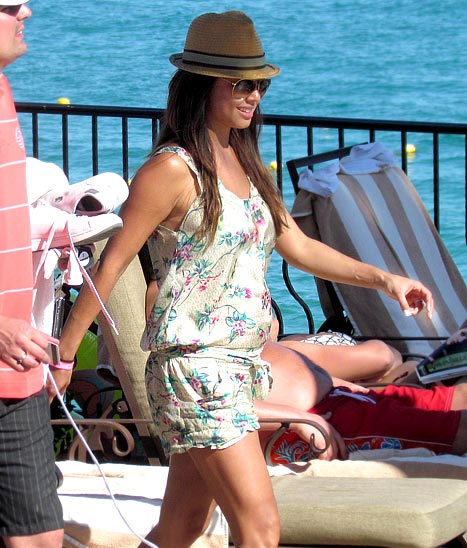 Must have been "98 degrees and rising" at Chez Lachey-Minnillo, because a bun is in the oven! The two Scorpio parents-to-be, who share a birthday, are expecting their first child. Minnillo is about 12 weeks pregnant.
What do the stars have to say? When Minnillo got pregnant, dreamy Neptune was finishing up its 14-year visit to Aquarius, which rules Scorpio's fourth house of motherhood. When a slow-moving planet like Neptune gets ready to depart a sign, there's often a flurry of last-minute activity. We can  expect to hear of a few more pregnancies among Scorpios and other water signs (like Pisces Drew Barrymore, and  Lachey's ex Jessica Simpson, due this spring).
Scorpios are great parents, because they don't miss a detail. While the Scorpio mom can be a little controlling or overprotective, parenthood brings out the softer side of Scorpio men. We know many Scorpio fathers who love playing stay-at-home dad: cleaning, cooking, baking, handling the lion's share of child-rearing. Not that Scorpio moms will hand over the whole domain; they like to be hands-on in a few key areas, too.
We expect that Nick and Vanessa will make a great tag team–essential when you have two working parents in the house!
As for the baby? Minnillo is due late summer/early fall, which means the baby will probably be a Virgo or a Libra. (Hey Vanessa, looks like you got preggers over Christmas, too. Welcome to the club, says this mommy of a Libra.) A Virgo child will be a smooth energetic fit with Scorpios, as they tend to have similar temperaments. However, a charming and playful little Libra will keep them feeling young. Libra daughters also tend to be "daddy's girls," something a protective Scorpio father would absolutely adore.
I actually met Nick Lachey in 2003, when my sister Tali and I were doing astrology readings in a celebrity swag room backstage at the Billboard Music Awards. At the time, he was married to Cancerian Jessica Simpson, and they were making the rounds. I was struck by how down-to-earth Nick was. He's a fellow Midwesterner (he's from Cleveland; I grew up in Detroit), and he had that solid, salt-of-the-earth vibe that I grew up with. As a private Scorpio, he wasn't courting the cameras or kissing ass. He made direct eye contact and was genuinely kind when we talked–not fake at all. I remember saying to my sister afterward, "Wow, what a nice person." It's been almost a decade, but it left a strong impression. We sense that he'll be a great role model who can teach his kid healthy values—even while growing up in the crazy limelight.
So, congrats to Nick and Vanessa! We always thought you were a cool couple, and we're sure you'll be great parents. Will this evolution be televised? We wouldn't be surprised. With Neptune now in Pisces, Scorpios' fifth house of glamour and fame, we wouldn't be shocked if a Nick-and-Vanessa parenting reality show airs next year. That is, if Jessica Simpson doesn't do it first. But even if she does, we somehow suspect that they'll have vastly different parenting styles. It would be interesting to see them both!